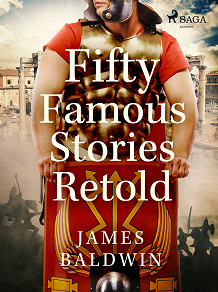 Fifty Famous Stories Retold
Dive into history with this classic collection of fascinating stories, retold by the master children's author James Baldwin at the turn of the century. Meet Alexander the Great and his horse Bucephalus, King Canute, Julius Caesar, Robin Hood, and many more famous kings and heroes. Exciting, fun, and educational, "Fifty Famous Stories Retold" tells the most thrilling and legendary tales from history and myth.


James Baldwin (1841-1925) was an American author of children's books and textbook editor. His most famous most works include "Fifty Famous Stories Retold" (1896) and "Abraham Lincoln, a True Life" (1904).
---