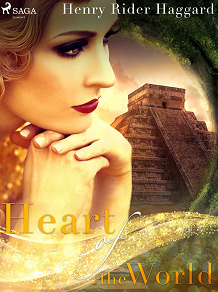 Heart of the World
Don Ignatio and the Englishman, James Strickland, set out on a dangerous and exciting journey in search of the last lost Mayan city in Mexico. On the way, the two friends meet the old Native American chief, Zibalbay, and his beautiful daughter, Maya, who guide them on their mission.

Soon, they find themselves involved in a power struggle, which introduces the former fiancé of Maya, Chief Tikal, to the travelers, and a thrilling love triangle starts brewing between Maya, Tikal and James Strickland.


Henry Rider Haggaard (1856-1925) was an English author of Danish decent. Following his debut non-fiction book on South Africa, he helped introduce the "Lost World" genre through his character of Allan Quatermain from the classic bestseller 'King Solomon's Mines'. Haggaard has influenced many other Fantasy writers, among these J.R.R. Tolkien, and several of his books have been adapted to film as well as inspired the 'Indiana Jones' movies.

---