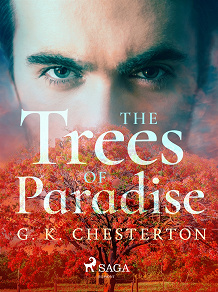 The Trees of Pride
When Squire Vane receives some exotic trees from Africa, they quickly become the target of local superstition. Squire Vane is not the type of person to believe in anything supernatural and angrily dismisses their theories. But when a group of outside visitors develops an interest in the story, Vane decides to prove everyone wrong once and for all by doing what everyone is afraid of: going down to the trees at night. In the morning, he has disappeared without a trace.

Reminiscent of the work of Henry James, 'The Trees of Pride' (1922) is extremely well-written and absorbing – a page turner of a mystery that ultimately leads to a crucial and fascinating philosophical point.


Gilbert Keith Chesterton (1874-1936) was one of the most prolific English writers of all time. He wrote poems, plays, essays, newspaper columns, and is especially known for his fictional priest detective Father Brown. His "frenemy", the author of Pygmalion, George Bernard Shaw, famously called him "a man of colossal genius" and the two of them would often engage in friendly public discussions with people like H.G. Wells and Clarence Darrow. Chesterton died in his home, and his last known words were a greeting to his wife, author Frances Blogg.
---