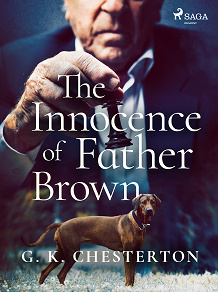 The Innocence of Father Brown
"Men may keep a sort of level of good, but no man has ever been able to keep on one level of evil. That road goes down and down."

A rich, old man has been mysteriously stabbed, and no one can figure out how it happened. There is no weapon in sight, no signs. However, there is something strange going on with his dog...

This collection of mystery short stories is interesting and constantly surprising. Like Sherlock Holmes, Father Brown is extremely smart and observant, although he leans on his intuition far more than Sir Arthur Conan Doyle's detective. Like Sherlock has Watson, Father Brown, too, has a companion: Flambeau. Who also happens to be a master thief.


Gilbert Keith Chesterton (1874-1936) was one of the most prolific English writers of all time. He wrote poems, plays, essays, newspaper columns, and is especially known for his fictional priest detective Father Brown. His "frenemy", the author of Pygmalion, George Bernard Shaw, famously called him "a man of colossal genius" and the two of them would often engage in friendly public discussions with people like H.G. Wells and Clarence Darrow. Chesterton died in his home, and his last known words were a greeting to his wife, author Frances Blogg.
---