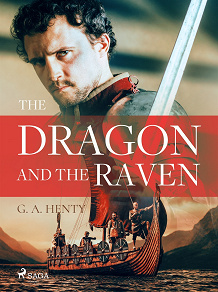 The Dragon and the Raven
The vikings have invaded England. King Alfred and a young thane knight, Edmund, must fight to save his lands. Artfully blending fiction and the history of this volatile time in England, "The Dragon and the Raven" is an entertaining, romantic, and a fun adventure from G. A. Henty, whose stories were known for their historical accuracy.

G. A. Henty (1832-1902) was an English novelist and war correspondent, best known for his historical adventure stories. His works include "The Dragon & The Raven" (1886), "For The Temple" (1888), "Under Drake's Flag' (1883) and "In Freedom's Cause" (1885).
---